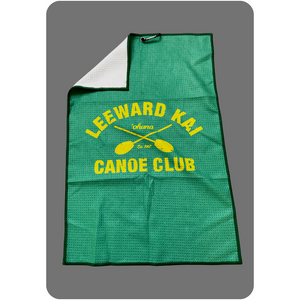 Gym/Golf Towel
Sale price Price $30.00 Regular price
Specially designed with golf enthusiasts in mind, this towel excels at cleaning clubs. The superior microfiber material is adept at absorbing and trapping more dirt compared to cotton, ensuring your clubs remain pristine. It is non-abrasive and devoid of harsh chemicals, making it the perfect companion to maintain the sheen of your valuable equipment.
But that's not all! This versatile towel is also a fantastic accessory for your gym sessions, ready to offer its excellent absorbency when you need it. Sized at 24" x 16", it's the optimal blend of practicality and portability.

Elevate your game and workout experience with this multifunctional microfiber towel!